We're pleased to announce that Kym Boycott (Children's Hospital of Eastern Ontario) has joined the GENETICS Editorial Board. Following Editor-in-Chief Mark Johnston's call for submissions of human genetics...


A versatile new CRISPR/Cas9 genome editing strategy allows mutation, tagging, and gene deletion in C. elegans without the use of co-integrated markers or long homology...



One feverish night, just over 100 years ago, an undergraduate in Thomas Hunt Morgan's lab created the first genetic map. Realizing that the frequency of...

Y chromosomes have come and gone many times during evolutionary history. Take beetles. When Heath Blackmon and Jeff Demuth modeled sex chromosome evolution in more than...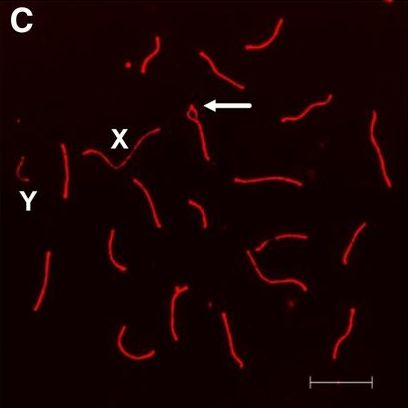 Do aging males make poorer quality sperm? Older mothers face a well-established risk of producing eggs with chromosome abnormalities, but it is less clear how...