We have heard an outpouring of anger and fear from our members since the President's budget proposal was released on March 16th. As GSA President...

We are proud to support three new symposia organized by student and postdoctoral members of the GSA! Read more below about the recipients of the fall 2016 round...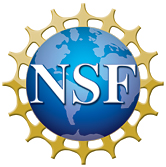 The National Science Foundation's Directorate for Biological Sciences (BIO) has put two funding programs on hiatus, pending an evaluation of the "long term resource needs and...

This guest post from Sue Jinks-Robertson describes a personal experience with the NIGMS MIRA program. If you wish to share your perspective on MIRA or...