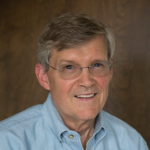 Expectant mothers undergo vast physiological changes during pregnancy and in the months following the birth of their children. In humans, fat and total body water...

The GSA Board of Directors is pleased to announce that Jeannie T. Lee (HHMI/Harvard University/Massachusetts General Hospital) has been appointed GSA Vice-President. Last year, Barbara...

For an American biologist, submitting a grant application to the NIH may feel like buying a lottery ticket for Powerball. Or perhaps it's more like...