August 14, 2018
The California Council on Science and Technology Policy Fellowship: an inside view

This post is part of the Early Career Scientist Policy Subcommittee's series on science policy fellowships.
---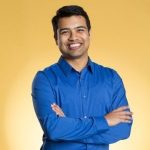 The Science & Technology Policy Fellows Program of the California Council on Science & Technology (CCST) places ten PhD-level scientists in the California legislature for one-year appointments. Fellows work hands-on with policymakers addressing complex scientific and technical issues as well as assuming other responsibilities of full-time legislative staffers. By embedding scientists directly in the California state legislature, the CCST Fellows Program helps inform policy discussions with scientific perspectives and expertise.
To get more insight on the fellowship, I interviewed Bish Paul, PhD, about how the fellowship impacted his career. Bish received his degree in Molecular and Cellular Biology from the University of Washington in 2016, and participated in the CCST Science Fellows Program in 2017. Bish currently serves as the State Policy Manager for TechNet, where he coordinates their 50-state advocacy program.
---
Q: How did this fellowship help you transition into your current career?
This fellowship was critical for obtaining my current position. Prior to the fellowship, I had no policy experience beyond groups I volunteered with as a graduate student. And I didn't really understand how the process of crafting and implementing legislation really worked. The experience taught me how to write policy briefs and analyses and gave me a hands-on understanding of the legislative process.
Q: What is unique about the CCST Fellows program?
Something that really stands out about the CCST Science Fellows program is their intensive boot camp model of training before you start your stint in the legislature. When you first arrive in Sacramento, every fellow participates in a 30-day training that lasts all day, five days a week, with homework assignments and reading every day. We are taught how to read bills, analyze issues, network, meet with stakeholders and legislators, and write and talk policy. We also participated in mock interviews, mock legislative receptions, and most importantly, mock policy committee hearings to prepare us for our appointments. In addition, the fellows meet every Friday in the CCST office for additional informational briefing and career development.
Q: Can you describe a typical day as a fellow?
Every day I would spend 15–20 minutes checking in with my advisor, the Chief Policy Consultant in the offices of Assembly members Marc Berman and Evan Low. They would give me guidance on relevant legislation and help me to identify whether I was exploring the right path. I would spend about 4–5 hours researching the pros and cons of a piece of legislation or policy that I was assigned. Finally, about 3–4 hours of my day was spent in meetings with staff or stakeholders to collect information relevant to the proposed legislation or persuade people in one direction or another about the legislation. Like graduate school, you go home when your job is done, and often times you work late or on weekends since you want to research an issue more thoroughly and a policy deadline is looming.
Q: How independent were you allowed to be?
The amount of independence you have is determined by which advisor you are paired with. I was fortunate to be assigned to an advisor who gave me a lot of autonomy. We are assigned an advisor through a matching procedure at the end of the boot camp in November. In my year, each of the fellows interviewed with 15 legislative offices and each office, as well as each fellow, ranked who they would like to work with. At the end of the boot camp and interviews, there is a match day, where each fellow is matched with a legislator to serve as their advisor.
Q: How did your expectations about the fellowship differ from your actual experience?
I expected to not be heard, and that policymakers might not be open to scientists weighing in. But in reality, the legislators do want to hear evidence-based ideas. I thought I would only work on maybe one or two pieces of legislation during my time, but I officially analyzed 16 pieces of legislation over just seven months and was the primary staff for five different bills, taking them through the legislative process across the two houses and various policy committees (two became laws). For example, I worked on a bill, which has since passed, to move the California presidential primary elections from June to March, to increase prominence and attract more engagement from candidates.  If you demonstrate that you are capable, people give you more work, which can be great if what you want out of the fellowship is a broad understanding of the process and lots of experience in a short amount of time.
Q: What advice do you have for potential applicants?
Talk to prior fellows before you apply to make sure it is a good fit for you. Don't treat the application like a postdoc application where a lot of emphasis is on your publication record. The personal statement and interview are a huge part of getting offered a fellowship, so make sure that you demonstrate what motivates you, as well as prior experience in leadership, organizing, and science communication. Focus on your story in the application. Why do you want to do this? Give concrete examples of your initiative. Can you communicate complicated technical information clearly? Show examples of political engagement, even if it is just at the local or university level. They are especially interested in examples of program creation that show leadership potential.
---
You can learn more about outcomes of the fellowship from articles that highlight metrics associated with nine fellow cohorts and emphasize the importance of scientific involvement in the political decision-making process. More than half of CCST fellows were hired directly into state legislative or executive branch positions in California within one year of completing the fellowship.
http://www.pnas.org/content/115/9/1952
http://science.sciencemag.org/content/360/6384/9.full
---
About the Author.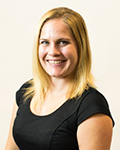 Laura Taylor received her PhD in Molecular and Cellular Biology from the University of Washington in 2018 and will be teaching high school biology and chemistry this upcoming Fall. She is a member of the Early Career Scientist Policy and the Education Committee with the Genetics Society of America. Her graduate research focused on understanding what early molecular changes contribute to neurodegenerative disease progression.
---