January 1, 2010
Instagram Link Archive
This an archive of images and related links from our Instagram account (@geneticsgsa).
---
May 24, 2018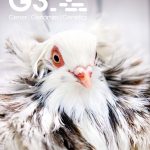 Be sure to check out the May issue of G3 before June hits! Our cover this month is the majestic rock pigeon; Holt et al. report an improved genome assembly and annotation for these feathered friends!
May 22, 2018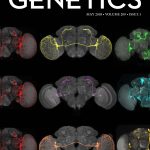 Have you had a chance to check out the May issue of GENETICS? You don't want to miss out on signaling during embryogenesis, synaptogenesis in C. elegans, or the genetic landscape of animal behavior. Cover image: Drosophila split-GAL4 lines show circadian clock cell-type-specific staining. 📷: Dionne et al.
April 2, 2018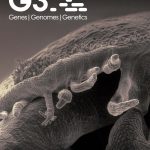 The April issue of G3 is waiting for you! Stop by for characterization of chromosome 2 balancers in Drosophila, GWAS in salmon and yeast, and much more. Cover image: Cover image: ectopic ovules and radialized organs on Arabidopsis sepals from  Silverblatt-Buser et al.
March 26, 2018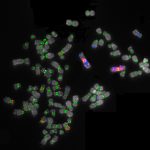 Genome amplifications that result in giant marker chromosomes are a common feature in soft tissue cancers. In the March issue of GENETICS, Macchia et al. explore the genetic architecture of these strange structures.
March 15, 2018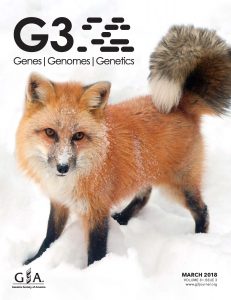 Do you prefer your foxes tame or aggressive? The one on the March cover of G3 sure looks friendly! Head to the link in our bio to check out Hekman et al. and to read our blog post about their research.
March 9, 2018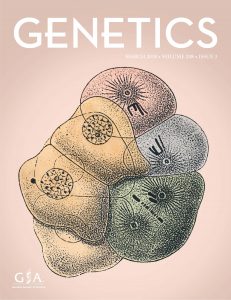 The March issue of GENETICS features a gorgeous update to an 1899 lithograph by Theodor Boveri. The image, which was screen printed and hand-watercolored by author Bob Goldstein, depicts a nematode embryo. Read the paper at the link in our bio.
February 21, 2018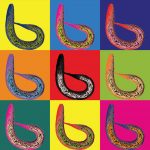 Did you know that C. elegans is a great model system for studying lipid metabolism? Check out Clark et al. in G3 for the full story.📷: James F. Clark. Link in bio!