January 1, 2010
Instagram Link Archive
This an archive of images and related links from our Instagram account (@geneticsgsa).
---
March 15, 2018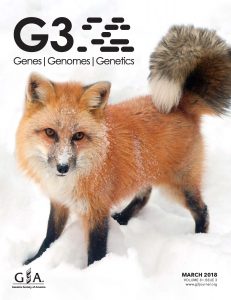 Do you prefer your foxes tame or aggressive? The one on the March cover of G3 sure looks friendly! Head to the link in our bio to check out Hekman et al. and to read our blog post about their research.
March 9, 2018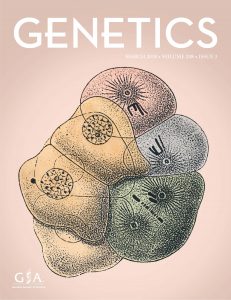 The March issue of GENETICS features a gorgeous update to an 1899 lithograph by Theodor Boveri. The image, which was screen printed and hand-watercolored by author Bob Goldstein, depicts a nematode embryo. Read the paper at the link in our bio.
February 21, 2018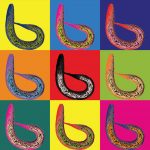 Did you know that C. elegans is a great model system for studying lipid metabolism? Check out Clark et al. in G3 for the full story.📷: James F. Clark. Link in bio!