The Genetics Society of America (GSA) is pleased to announce that Steven Farber and Jamie Shuda are the recipients of the 2018 Elizabeth W. Jones...

Guest post by  Jessamina E. Blum, Jennifer Knight, Michelle Smith, Rachelle Spell, and Erin Vinson. Are you looking for ways to advance your career while sharing creative instructional materials?...

What is #GradTax about? The US research enterprise is under threat by proposed tax changes that would make it difficult for all but the wealthiest...


GENETICS Editor-in-Chief Mark Johnston introduces a new peer review training program for early career scientists. "Just tell them what you think of them." That was the response of one of...

We hope everyone at The Allied Genetics Conference this week will take the opportunity to attend some presentations outside their "home" genetics community. But we...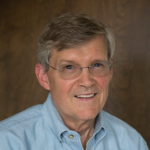 So much is easily accessible on the internet now, there's no need to pack students' heads with information; what's important is that we teach students...