The detonation of atomic bombs over the Japanese cities of Hiroshima and Nagasaki in August 1945 resulted in horrific casualties and devastation. The long-term effects...



We hope everyone at The Allied Genetics Conference this week will take the opportunity to attend some presentations outside their "home" genetics community. But we...

Precise predictions of whether a tumor is likely to spread would help clinicians and patients choose the best course of treatment. But current methods fall...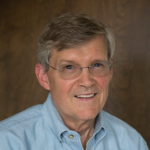 So much is easily accessible on the internet now, there's no need to pack students' heads with information; what's important is that we teach students...




Fruit flies that devote an excessive amount of time to grooming themselves could serve as a powerful tool for understanding the inherited disorder neurofibromatosis, type...