Congratulations to all the winners of poster awards at the 2019 Fungal Genetics Conference! Fabrizio Alberti Leverhulme Trust Early Career Fellow, University of Warwick "The aim of...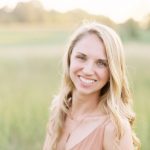 We're taking time over the following weeks to get to know the members of the GSA's Early Career Scientist Committees. Join us to learn more about...

Learn about some of the work that graduate students, postdocs, and early career faculty are contributing to the field of genomic prediction. Since 2012, the...


Michael Snyder, PhD, of Stanford University is the recipient of the 2019 Genetics Society of America (GSA) George W. Beadle Award for developing and disseminating...