A Canadian network focused on rare diseases is playing matchmaker between clinicians and model organism researchers. Over half of children with rare, inherited monogenic diseases...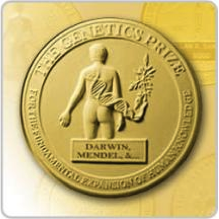 The Gruber Foundation has issued a call for nominations for its 2016 Gruber International Prize Program, honoring leaders in Genetics, Cosmology, and Neuroscience. Each prize, which...

The National Institutes of Health (NIH) has released a funding opportunity announcement for the NIH Director's Early Independence Award (DP5). This program "supports exceptional investigators who...